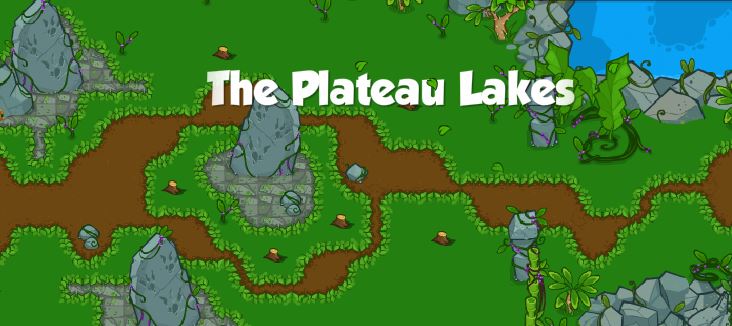 The Wild Wig Part 2 The Princess is looking for a legendary wig for her next costume, which has been broken into pieces hidden throughout the High Jungle. Sounds pretty harmless! Search for the second piece in The Plateau Lakes
Mission
Task
Reward
Grass Roots for Grant
Find 20 Grass Roots
 · 2% Level
Find Grass Roots for Grant in the Plateau Lakes
Cashew Shoots for Rosa
Find 20 Cashew Shoots
 · 2% Level
Rosa is looking for some Cashew Shoots that only can be found in The Plateau Lakes!
Peppercorns for Pepper
Find 20 Peppercorns
 · 2% Level
Find peppercorns for Pepper in the Plateau Lakes .
Jeweled Caterpillars for Coszcatl
Find 20 Jeweled Caterpillars
 · 2% Level
Find Jeweled Caterpillars for Coszcatl in the Plateau Lakes
Wig in the Waters
Fish up the Wild Wig Artifact Fragment
 · 2% Level
The riverboat driver dropped the wig fragment into the lake! Fish is up from the dock by the riverboat driver, in the Plateau Lakes
Trinkets
Edit
| | Name | Description |
| --- | --- | --- |
| | Turtle Shell Hat | Nothing tougher than a turtle shell helmet! |
| | Crocodile gloves | (Don't worry, it's not made from actual crocodiles!) |
| | Boa Constrictor Scarf (Cape) | (Don't worry, it's not really a boa constrictor!) |
Decoration Items
Edit
| | Name | Description |
| --- | --- | --- |
| | Carved Visage Mask | Hang it on your wall and you'll never feel alone! |
| | Ginger Bush | A cluster of plants with spicy roots! |
| | Jungmanji Board Game | Reuben Wilhams is not stuck in this game. |
Critters
Edit
Secret Bonus Area
Edit

Spoiler: Secret Bonus Area 77 can be reached via the secret entrance in The Plateau Lakes after opening the Fishing area between Fields 1 and 2.
---
After opening the fishing area between Fields 1 and 2, descend the ladder to the right of field 1. Click on the giant fishhook on the wall, to the left of the man with the pink hair. Then descend the ladder to the left of field 1, and fish out the plug, draining the water, and revealing the entrance to SBA 77.


The puzzle here has 100

. The reward is

and 4

.
Ad blocker interference detected!
Wikia is a free-to-use site that makes money from advertising. We have a modified experience for viewers using ad blockers

Wikia is not accessible if you've made further modifications. Remove the custom ad blocker rule(s) and the page will load as expected.