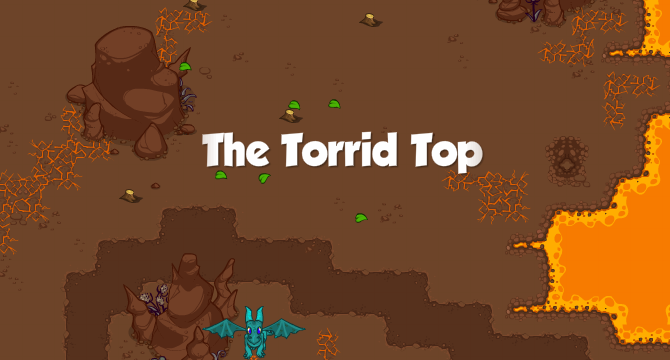 Mission
Task
Reward
The Ring
Take the Ring through The Idyllic Isles

Take the Ring beyond The Isle's Edge Take the Ring up the The Incandescent Ascent Drop the ring into The Torrid Top of the Volcano

Return to the Soothsayer
Take the Ring to the Volcano! You'll need to travel through The Idyllic Isles, The Isle's Edge, The Incandescent Ascent, and The Torrid Top before tossing the ring into the very center of the Volcano. Good luck!
Respirators for Russel
Find 30 Respirators
Leveled &
Find 30 Respirators for Russel. Respirators can be found in the bushes on The Torrid Top of the volcano
Lava for Laura
Find 30 Lava Buckets
Leveled &
Find 30 Buckets of Lava for Laura. Lava Buckets can be acquired by whacking bushes on The Torrid Top.
Painter's Quest
Find 20 Paint brushes
Leveled &
Find 20 Magma based Paints for Pete the painter. These paints are found on The Torrid Top which makes a great lavacolour washing basin.
S'more smores!
Find 40 Marshmallows
Leveled &
Find 40 Marshmallows for Marsha and the rest of the campers. Marshmallows can be found by whacking the bushes on The Torrid Top.
Name
Description
Source
Inscribed Golden Ring
Increases your Maximum Power by 26
Schematics - Field 3, Puzzle 3 in The Torrid Top
Crafted — 7 Fine Powder + 6 Handful of Rocks + 7 Shiny Gems + 6 Medium Crystal
| | Name | Description |
| --- | --- | --- |
| | Lava Sword | A hot sword for your adventures. |
| | Dragon Skull Cape | Dragon Skull cape for the aspiring frenologist! |
| | Goat Hat | A horned goat hat. |
Decoration Items
Edit
| | Name | Description |
| --- | --- | --- |
| | Volcanic Meteor | Who knows what distant planet this was launched from! |
| | Lava Pool | No diving allowed! |
| | Dragons Skull | Everyone knows Dragons live in Volcanoes. |

Spoiler: Secret Letter 4
---
Walk 8 paces to the East.
"Secret Bonus Area 53" in The Torrid Top
Edit
The Fifty-Third Secret Bonus Area can be accessed by finding the secret entrance in The Torrid Top.

Spoiler: The entrance is located to the North of field 2.
---
Head North out of the Field, cross the lava bridge and head North following the path that double backs on itself (East then West while going North).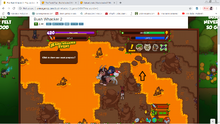 The puzzle has 81

.
After completing the puzzle, you will be rewarded with 1000

and

,
.